Regular price
$1,399.00 USD
Regular price
$2,199.00 USD
Sale price
$1,399.00 USD
Unit price
per
Sale
Sold out
NOTE this is a pre-order item, item is not in stock.  We anticipate delivery at the end of September.
Questions? Email kaleidoroasters@espressooutlet.com
Note this is the Version 2 model.  Click here for detailed information about what is new.  It is sometimes be referred to as the S (sealed).  It includes a new sealed design as well as an updated control board.  Images shown may be slightly different than final product we are receiving.  
What does "Sealed" mean?  The innovative negative pressure sealed bean chamber combines direct fire heating and hot air circulation system.  You not only have direct fire heating but now a more uniform effect with hot air circulation.
Overview

The M1 Sniper is our most popular machine for the home roaster, and for good reason. With the ability to roast up to 200g and have full control over every aspect of the roast, you can roast professional-quality coffee right at home.
The dual system model is compatible with both the Kaleido Intelligent Roasting System and the Artisan platform, allowing you flexibility in how you control and log roast profiles. Please note that a tablet is included to run only the Kaleido System, you will need a separate device if you wish to operate Artisan. Both systems are able to be used simultaneously.
Features
50g - 200g capacity
Adjustable heat, fan speed, and drum speed
Real-time feedback and control via Kaleido or Artisan
Carbon Fiber Infrared Direct-Fire Heating System
USB / Bluetooth Connection
Temperature probes to monitor bean and environmental temperatures
Automatic Chaff Collection
Industrial-grade automatic cooling fan
Record, save, and share roasting curves
Automatic or manual roasting
This version is 120V only
Share
Specifications

Dimensions : 300x180x250mm , 11.8x7.1x9.9"

Net Weight : 9kg , 19.9lbs

Power : 600W (120V)

Connections : USB , Bluetooth
View full details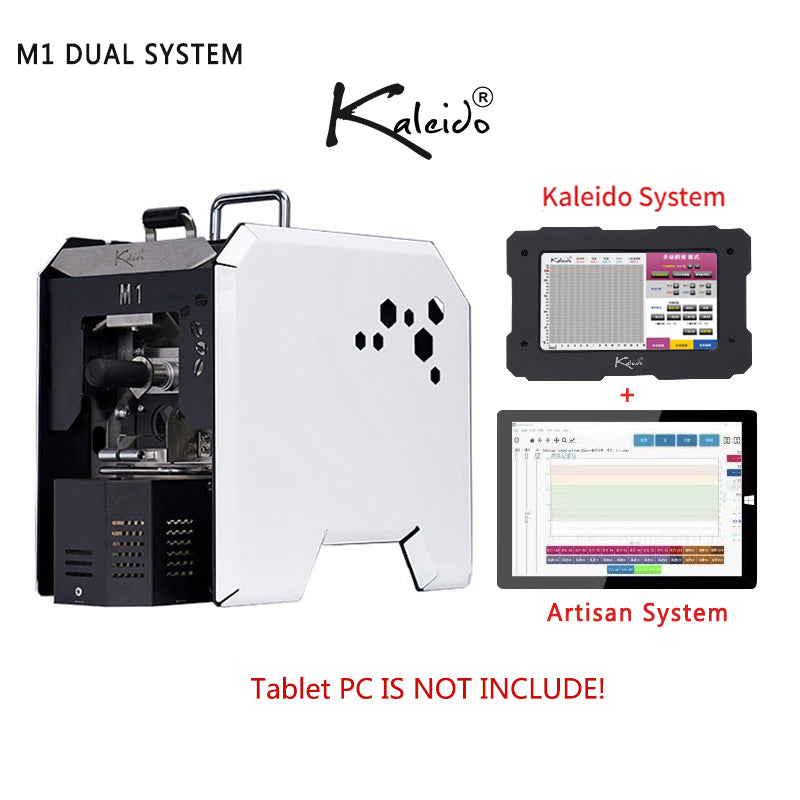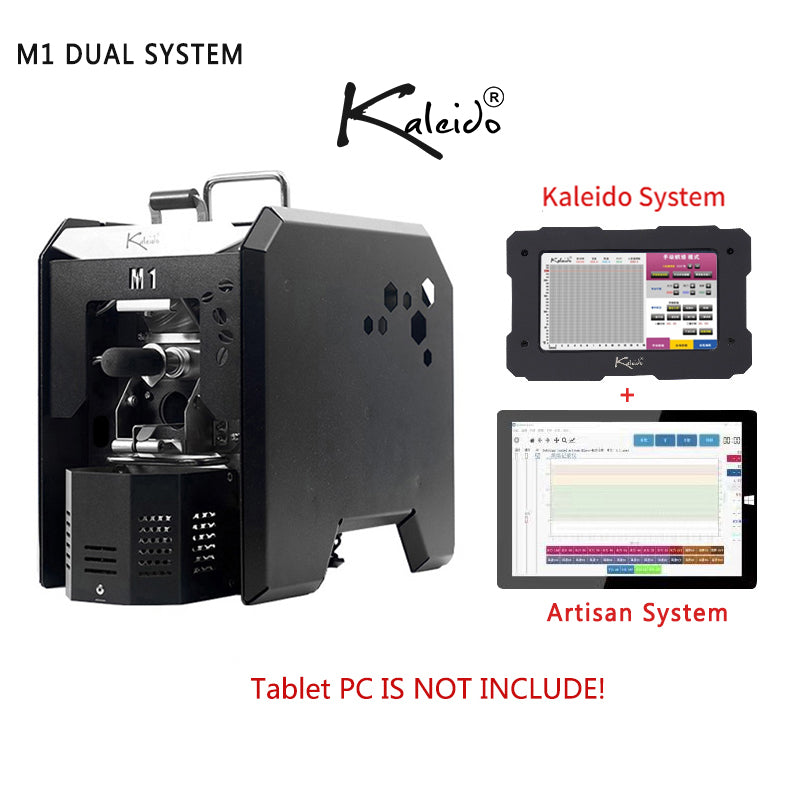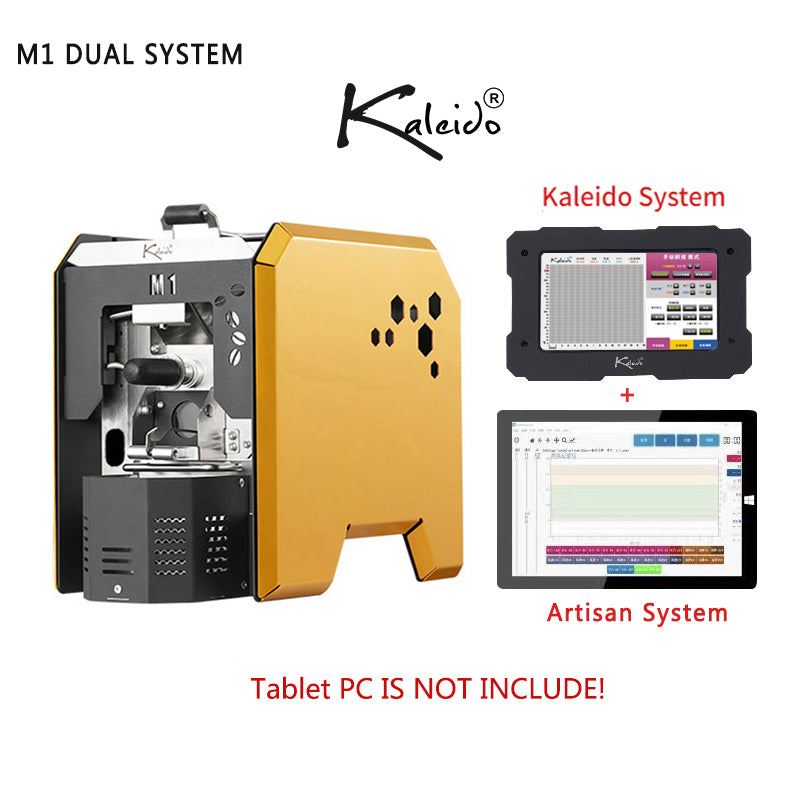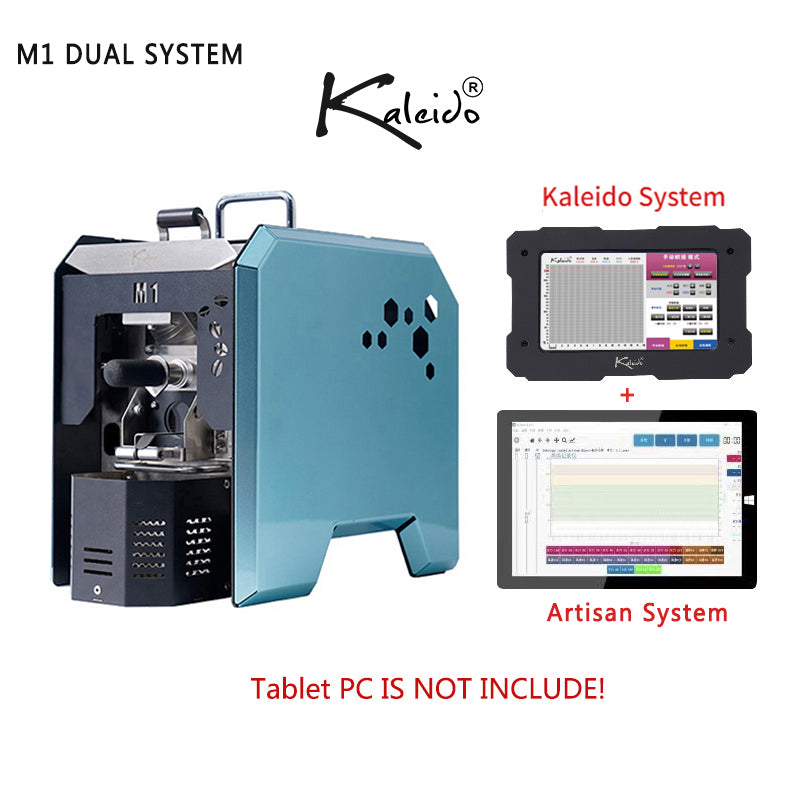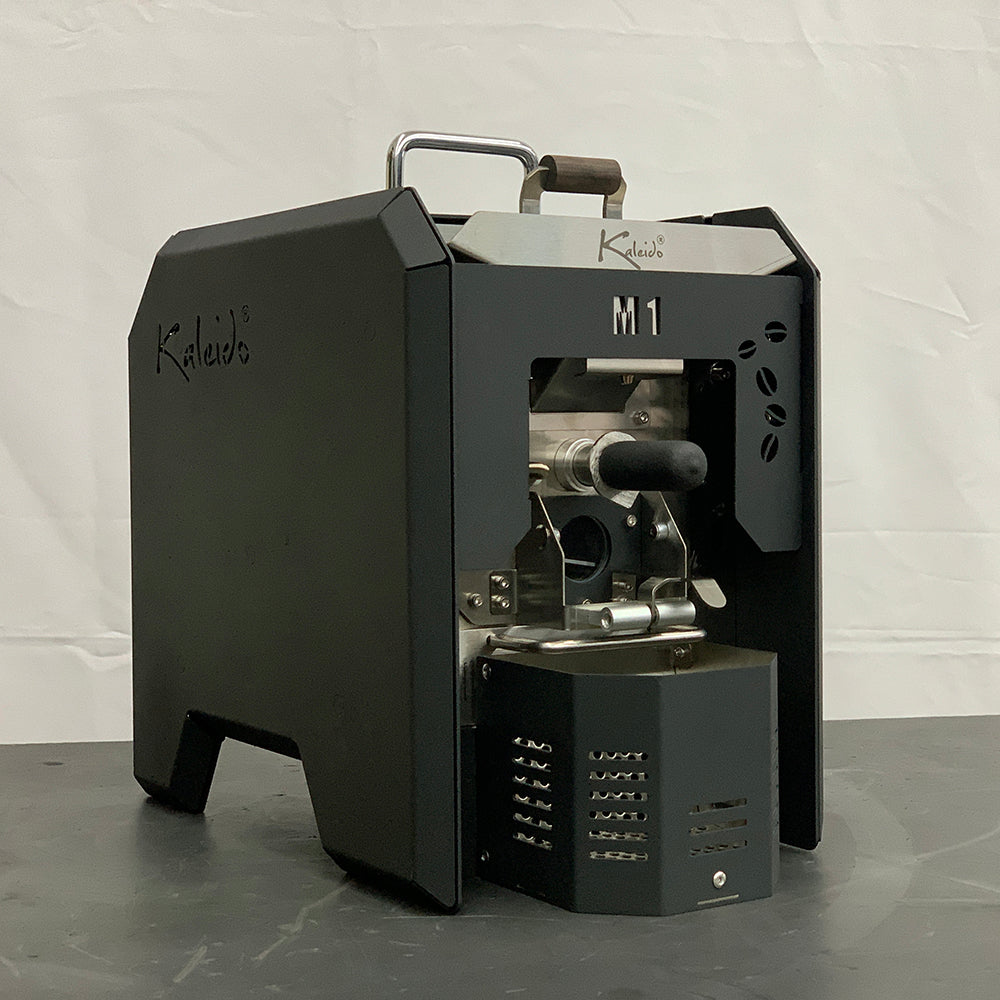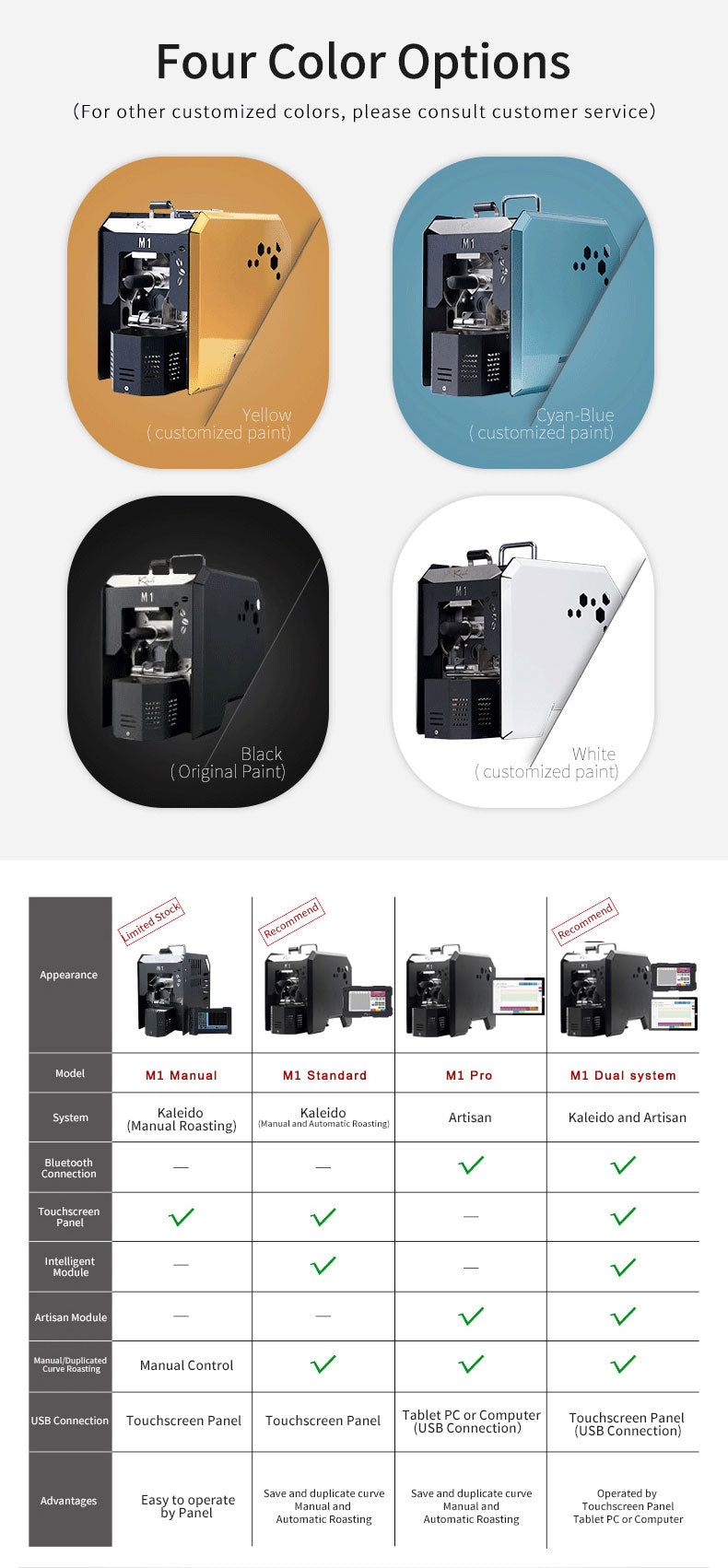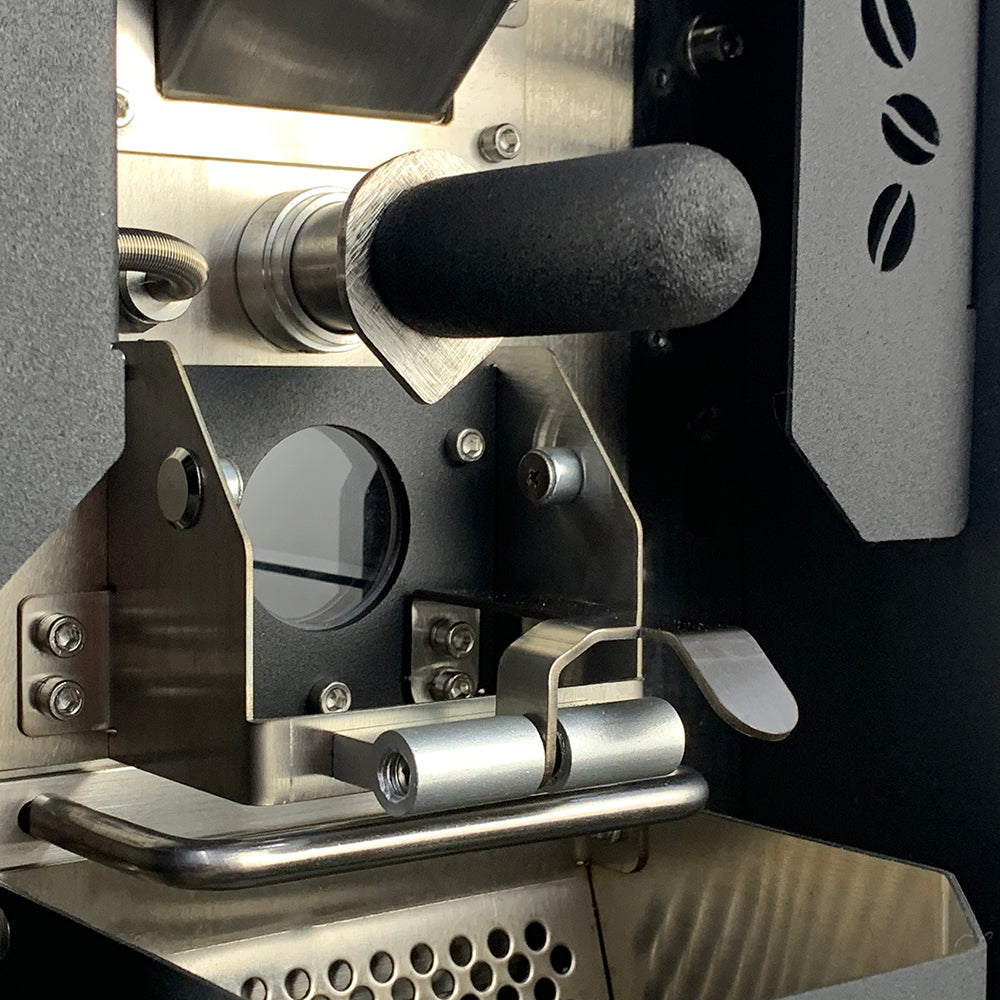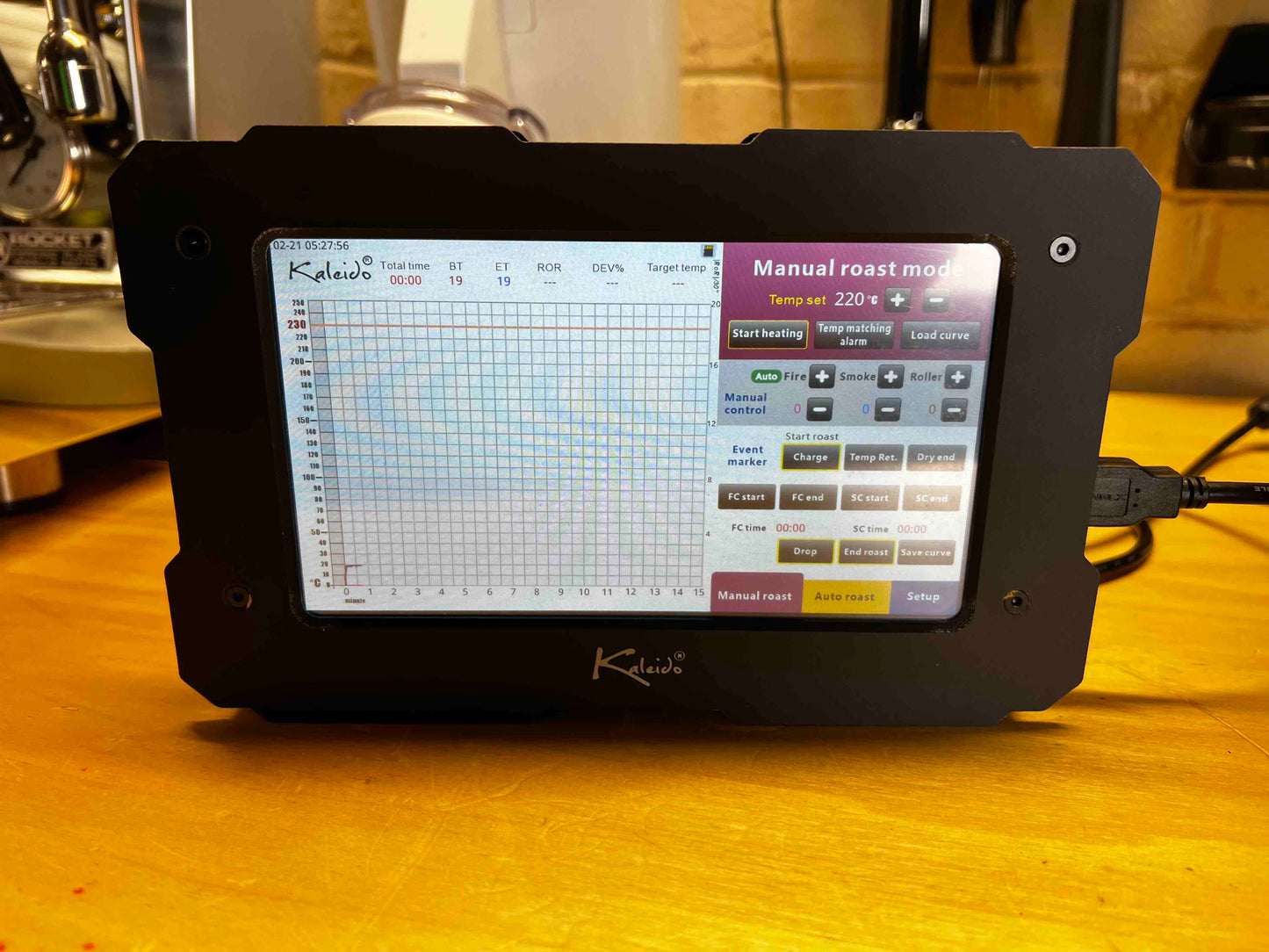 Drum Design

Patented drum design allows for maximum airflow and consistency while roasting.

Infrared Heating

One-of-a-kind carbon fiber infrared heating element enables quick and responsive heating.

Illuminated Trier

Shed some light on the progress of a roast with our easy to access illuminated trier.

Fast Cooling

Industrial-grade cooling system cools roasted coffee down quickly in just 2-3 minutes.